Four Things You Should Know Before Applying for a Two Wheeler Loan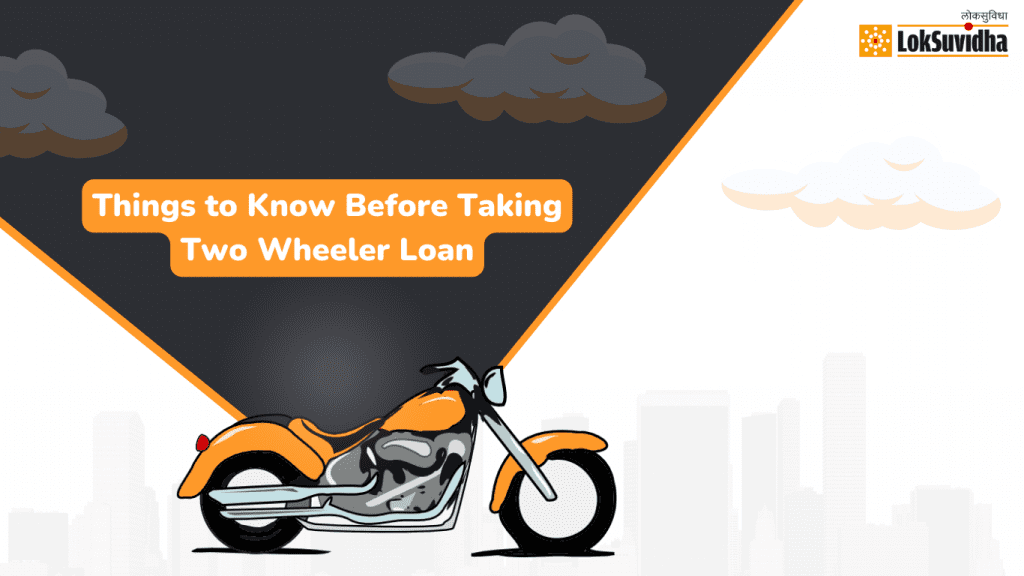 Are you thinking of buying your favourite bike? But now you are thinking about how to arrange the money.
Now in this situation a two wheeler loan can help you easily. But in order to apply for this loan, first of all it is very important to know some things. Let's know about it in detail.
You should read and understand all the points given below so that you can become a sensible buyer:
Are you eligible for the loan?
Anytime before apply for a two wheeler loan, any company must verify that you are eligible for the loan or not. The company takes into account your personal details such as whether you have taken a loan from anywhere before, whether you have paid the loan on time or not, and what is your current credit score, all these things the company sees before proceeding with your process. When you fit all these verifications, then your loan application is forwarded for further processing.
Compare Rate of Interest
Whenever you apply for a two wheeler loan, you must check how much rate of interest company is taking from you and how it is distributed, if you feel that the interest is too high and you may have to pay more money, then compare rate of interest of other two wheeler loan companies and choose the right lender.
Calculate EMI through Two Wheeler Loan EMI Calculator
The most important thing while taking out a loan is to calculate how much your monthly installment will come, with the help of EMI calculator, you can check how much interest will be charged, how long the tenure will be.
Check if any offer is running
It is generally seen that many two wheeler loan companies provide loans to customers with good offers in a particular season. Your advantage in this is that you can get less rate of interest or you can get a chance to buy a bike with less down payment. That's why never forget to check the festival offers or season offers while purchasing your favourite two wheeler.
Conclusion:
Taking an instant two wheeler loan is right for you when you verify all the above mentioned things and become a sensible customer by buying the vehicle of your choice.
Sujal Roy:
She is a financial expert with 10+ years of experience, specializing in finance, investing, and budgeting.
---